Ultimate Guide to Run Your Best Race
One reality of running and racing is that even if you have an incredible training cycle, setting a PR is never guaranteed. However, if you follow these eleven tips after crossing the starting line, not only may you run your best race, but it's possible you might set a PR along the way!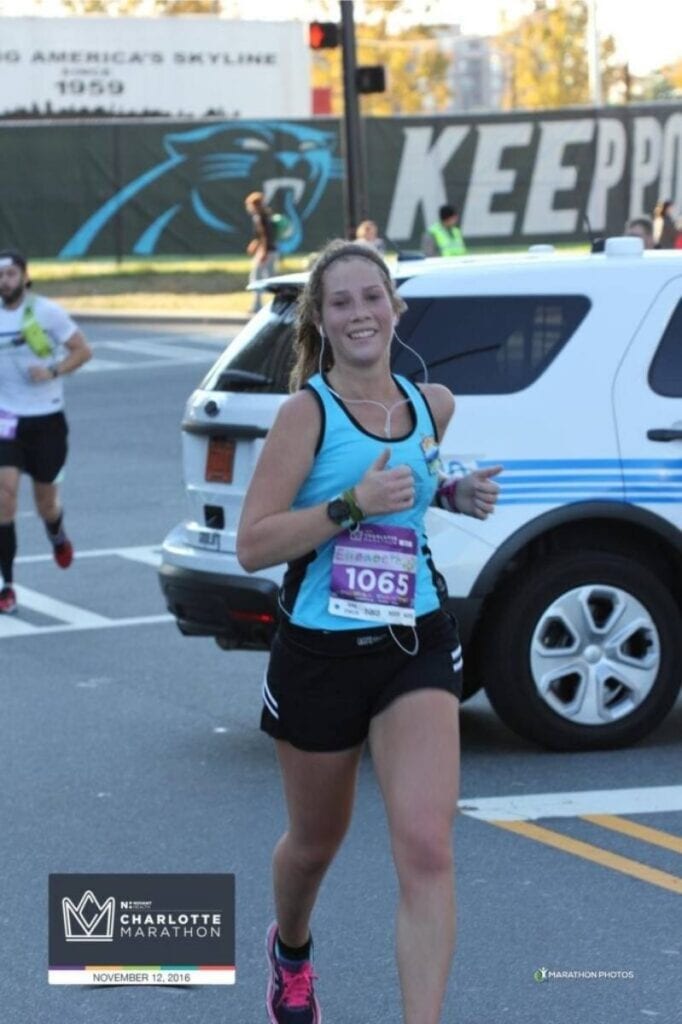 Ultimate Guide to Run Your Best Race:
Start slowly
First of all, starting slowly and holding back at the beginning is the first step in executing a strong run. Hopefully your legs feel fresh and ready to run fast – that's a good thing, though not a reason to push the effort just yet! The key is to stay patient. If you run too fast in the beginning, your chances of bonking or hitting the wall in the second half will increase. Even if other runners are passing you, let them go and focus on yourself and your race plan.
Avoid weaving
Depending on the race, it's possible the first mile or two are congested and crowded with runners. If this is the case, hang tight, stay patient, and avoid weaving in and out of runners. It may feel good to get ahead of people who are moving slower than you, but this burns through a ton of energy that you could otherwise be saving for the last portion of the race.
Follow your race plan
Hopefully you familiarized yourself with your race plan during race week. Stick to this plan and don't stray from it. If you are feeling strong, relaxed, and comfortable during the first half while nailing your race plan, that's a good thing! Now's not the time to speed up or tap into extra energy – save that for the second half and your finishing kick.
Interested in having a race plan written specifically for you? Email me at [email protected] or check out my Run Coaching Services page to learn more.
Related: How to Prepare For a Race: 9 Tips For Race Week
Run off effort
As you know, paces will change day to day based on a number of factors such as weather, sleep, hydration, fueling, stress management and recent illness. For example, if you have been recently sick, paces you were aiming to hit may feel slightly harder. In this case, monitor your effort, ignore your watch, and try to run the prescribed effort throughout the race.
If you're not sure which effort to aim for during your race, use my free Rate of Perceived Exertion Guide!
Related: RPE Running: When and Why to Focus on Running Off Effort
Fuel and hydrate consistently
Next, if your race is long enough to require fueling, it's key to start early and stay consistent. Don't wait until you feel thirsty or like you need a boost to start drinking fluids and fueling. Also, it's important to note that you should use fueling products that you have practiced with during training and to not try anything new on race day. If you have been training using Gu Energy Gels, now's not the time to switch things up and experiment with something else.
Related: Fueling for Runners: How to Fuel and Why It's Important
Work off other runners
If after a few miles you notice your effort and paces naturally sync with other runners, work off of them! Try to stick with them and pull each other along, while keeping a consistent pace and effort. Running with at least one other person can help keep you going when you may want to slow down.
Recite mantras
It's possible that there will be a challenging moment at some point during the race. For instance, maybe you're ascending a steep hill or are running through a section where there aren't many crowds or spectators. In times like these, reciting a mantra that makes you feel strong and unstoppable may very well help pull you through.
Related: How to Build Mental Toughness: 6 Ways Runners Build Mental Strength
Adjust as needed
One of the smartest things we can do as runners is check in with ourselves while running and adjust as needed. If you are hitting your goal pace but it feels like too much effort too soon because the weather is warm, adjust and slow down slightly. On the other hand, if you are running uphill, slow your speed until your effort matches what you were running before hitting the hill.
Related: Ultimate Guide to Hill Training: All About Running Hills
Push hard at the end
Once you're in the last mile or are approaching the finish line, check in with yourself and see if you can push the effort even more. For many runners, negative splitting and making their last mile the fastest is a common goal. Continue to recite mantras to help pull you through and know that you're almost done!
Smile
If you're running healthy and happy, then you're probably running well. Don't forget to smile, soak up the views and crowds, thank the volunteers, and celebrate all you've accomplished with your running. Races are our victory laps so enjoy them!
Reflect on past races
Finally, think about past races you have run. What have you done well? Have you made any mistakes? Is there something you can improve upon? As runners, we learn a lot through both our training and racing, so it's important to take time and reflect on past performances. Making mistakes is part of learning, so look at each race as an opportunity to grow.
Do You Want to Run Your Best Race?
I would love to guide you and equip you with the knowledge to race well! Email me at [email protected] or check out my Run Coaching Services page to learn more.
How to Run Your Best Race Recap:
Start slowly
Avoid weaving
Follow your race plan
Run off effort
Fuel and hydrate consistently
Work off other runners
Recite mantras
Adjust as needed
Push hard at the end
Smile
Reflect on past races
Comment Below
What's one thing you do every race that helps you run your best?